Features of Pneuflex's 316 Stainless Steel Push to Connect Fittings
All Pneuflex's stainless steel push to connect fittings are made from forged 316 stainless steel or machined bar stock.
The thread of Elbow, Tee and Brach fittings could be 360° swiveled.
Laser printed letters on the collar.
Superior Quality, Stonger Body.
Pneuflex only manufactures superior quality fittings and tubing.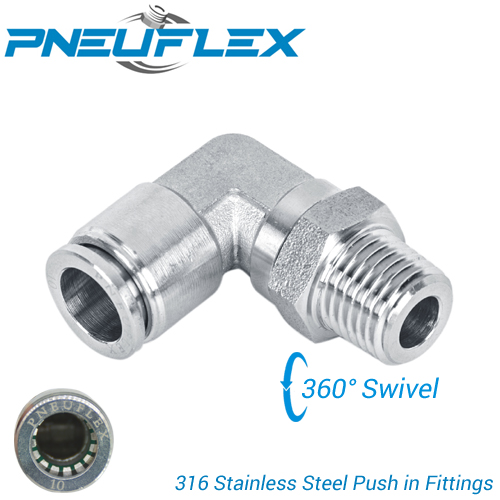 Drawing and Dimensions of 316 Stainless Steel Push to Connect Fittings